Let's be honest that many girls try weird try tattoos in their younger days. However, women upon maturity often ask for tattoos that have deep symbolic meaning. This photo gallery includes 50 such meaningful tattoos for women.
Let me clear you that some tattoos are exchangeable which means that you can have them on any other body part instead of the one shown in the photo. I would suggest you discuss it with your friends and s.o. before getting tattooed. Here are 50 best tattoos for women with meaning –
Shoulder Tattoos for Women
1. You do not have to try a full back tattoo design. I would recommend you to try a geometrical flower tattoo on your upper back like this.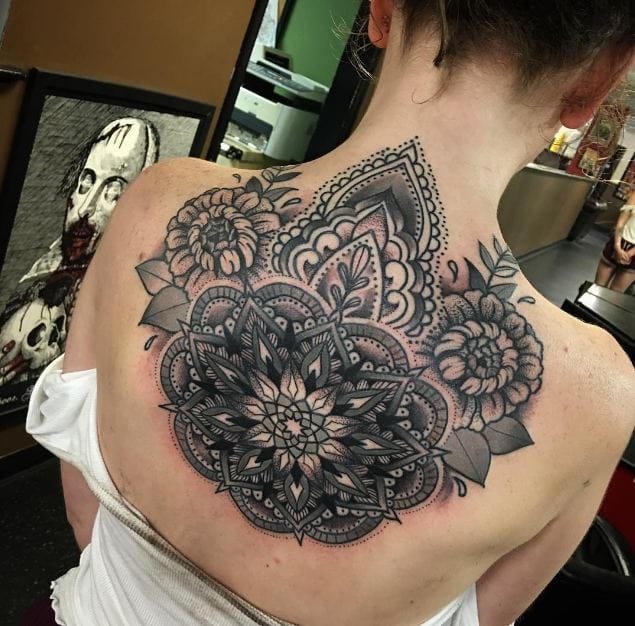 ---
2. Anchor tattoos have deep meaning for women. They represent faith and bonding. Sisters can have matching anchor tattoos that will represent how deeply they trust each other and support each other.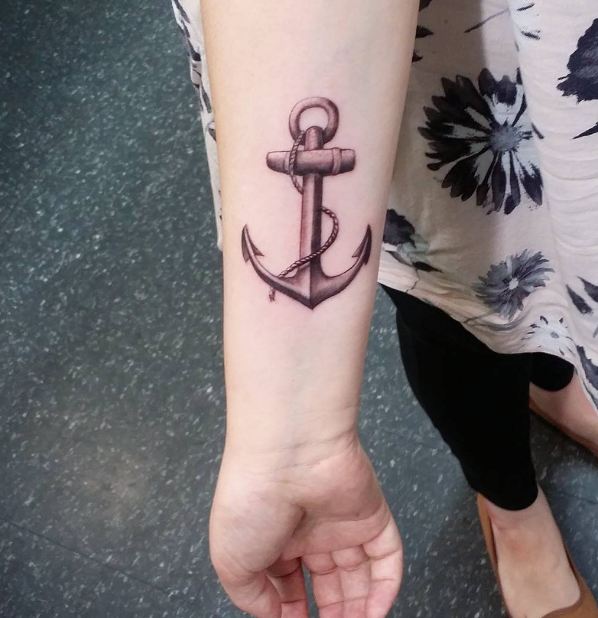 ---
3. Lots of my female clients ask for 3d tattoos. But not every artist can pull off cool 3d tattoos for women. I urge all female clients to first fix their design and then find a suitable artist to ink it on your body.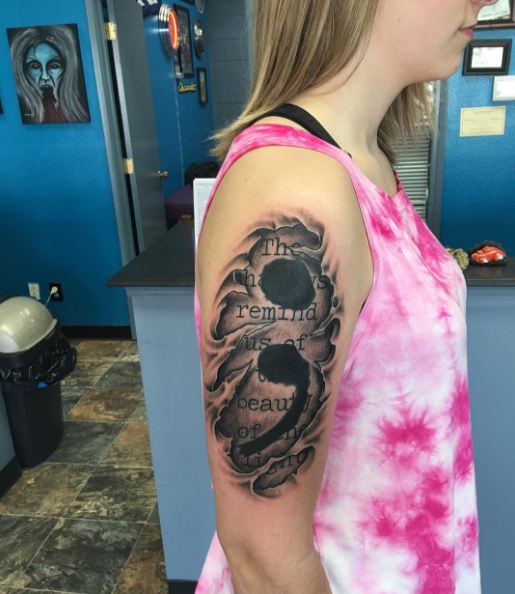 ---
4. Personally, I find female portrait tattoos more attractive on women than on men. Here is a medusa tattoo inked on the arm of this beautiful lady.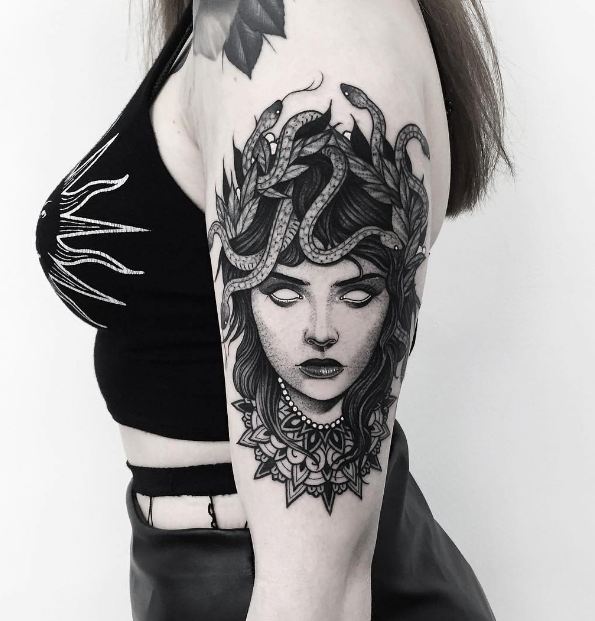 ---
5. Try a hummingbird tattoo. They represent dedication and hard work. Here is an awesome hummingbird tattoo design on the rib cage of this woman.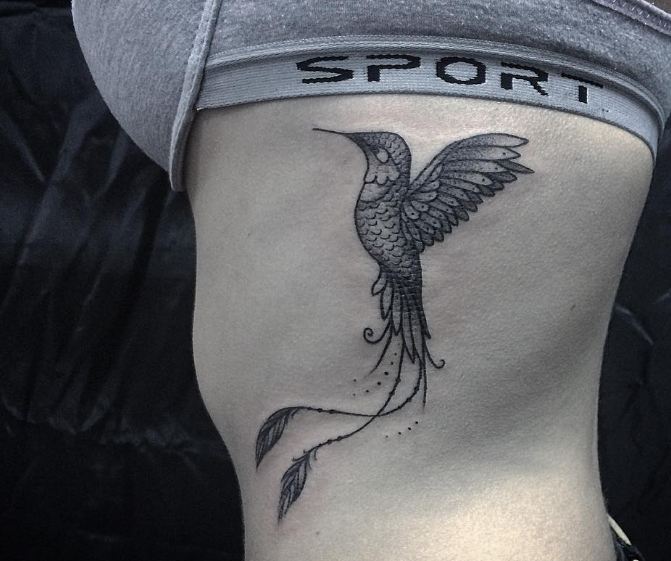 darth vader minimalist tattoo
---
Forearm Tattoo for Women
6. Not every girl try full back tattoos but those who do I always recommend to try tribal tattoo design on full back. Here is a Hindu culture inspired tribal tattoo on the back of this woman.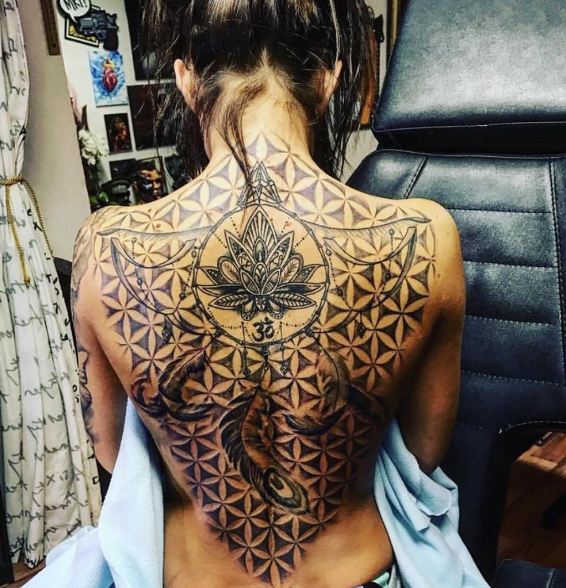 ---
7. Dreamcatcher is said to bring good luck. It is believed that they scare away nightmares and make your good dreams possible in reality. Therefore many men and women opt for dreamcatcher tattoos. Here is a beautiful dreamcatcher tattoo on the thigh of this woman.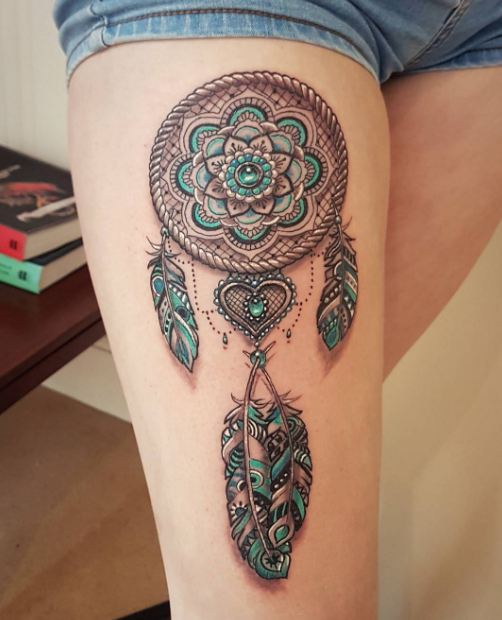 ---
8. The flower is the most common tattoo design opted by women but it can be made unique by adopting various forms. For example, if you consider yourself as a dangerous woman then add a snake to your flower vine tattoo like this.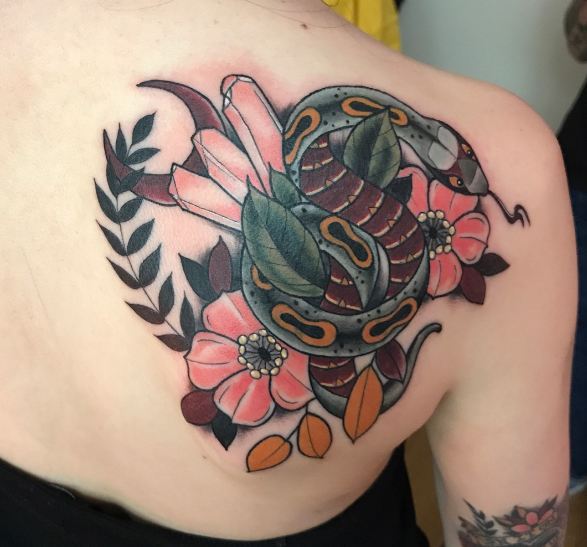 ---
9. Hourglass is also a meaningful tattoo which suggests that time is always flowing, so one should move on along with it. Such tattoos would look good on the calf.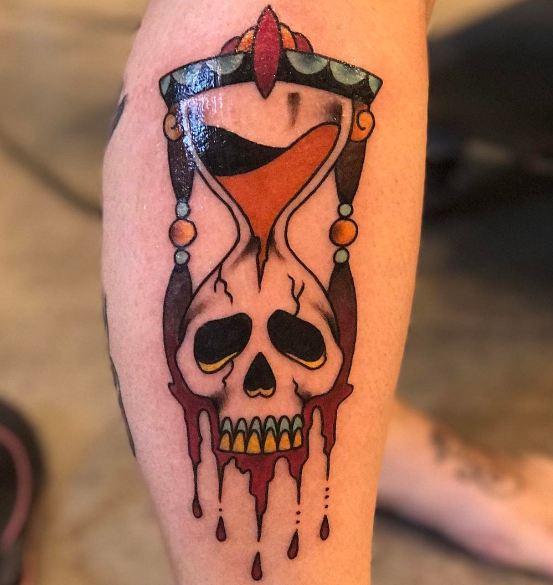 ---
10. Even though celtic tattoos are popular among but they are not men only tattoos. Women too can rock celtic tattoos and one very cool design is the celtic pattern tattoo. Who according to you is the most beautiful women of all time.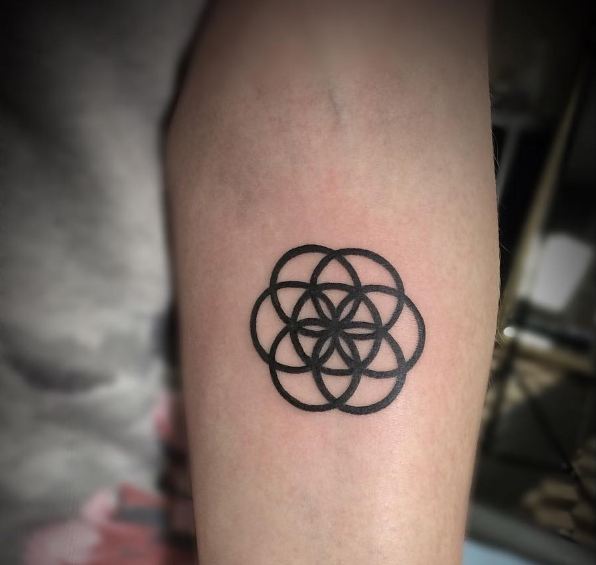 star tattoo designs for men
---
Tribal Tattoos for Women
11. Women often ignore chest tattoos but trust me they can be the best tattoo on your body. Take this eye tattoo for example. I bet you won't be able to take eyes of this chest tattoo.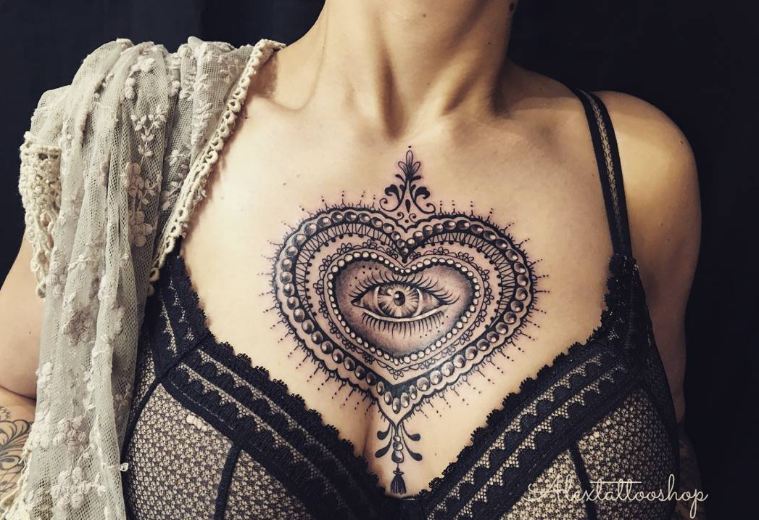 ---
12. If you decide to have a flower tattoo design on your back then you can expand it up to shoulder and collar bone. Here is how the leaves of flower vine would look on collar bone.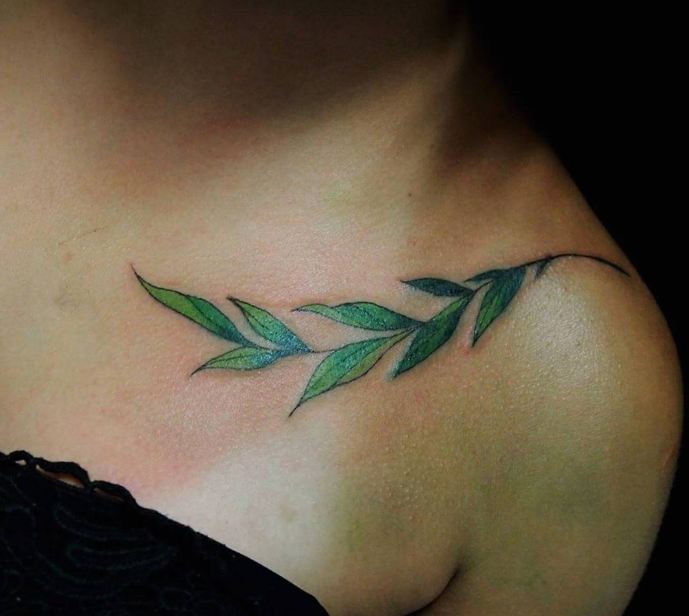 ---
13. Sun and moon tattoos are often suggested to couples. So you can try a sun and moon tattoo design with your S.O. and wrist is the best place for it.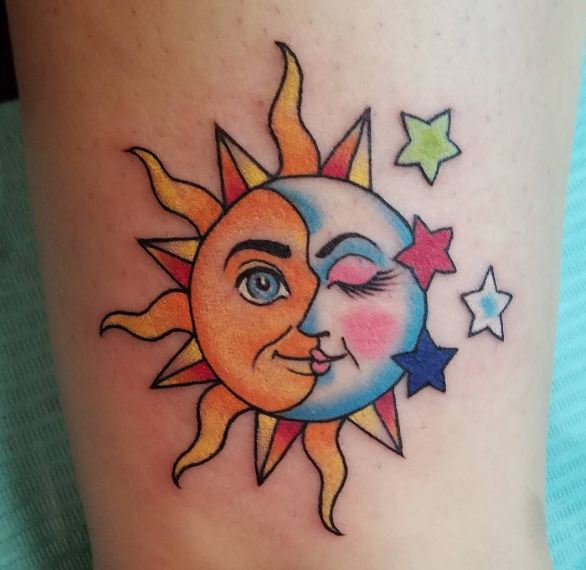 ---
14. As a religious person, I often admire cross tattoos. Even though I recommend my clients to have them on the chest but cross tattoos will look good on the back as well.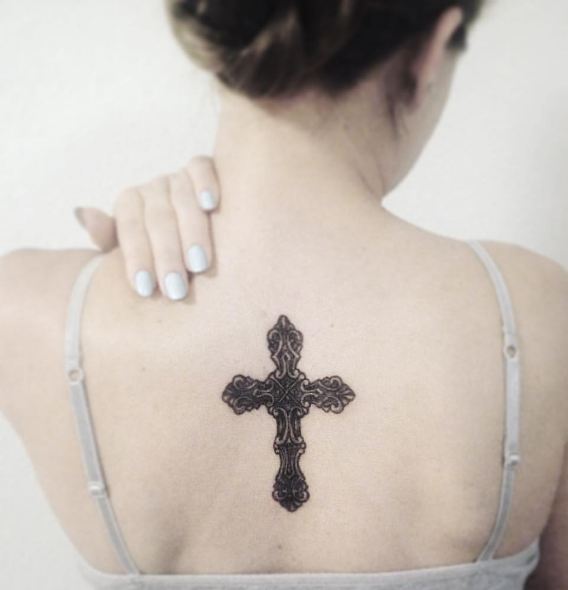 ---
15. There are many cute tattoos pictures available online but in my opinion placement of such tattoos will matter more.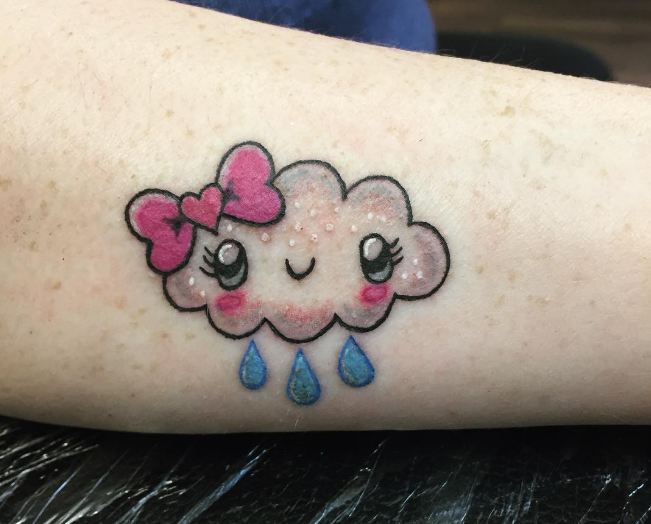 ---
Sleeve Tattoo for Women
16. If you do not want to have a large size tattoo then try a tiny and small tattoo. Fingers are best for small tattoos. You can try religious symbols for it.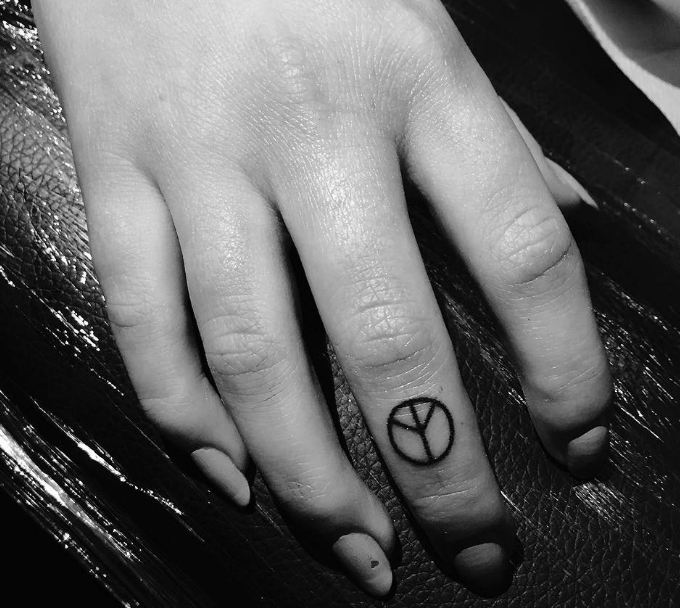 ---
17. As I said flowers are the most popular tattoo designs among women. But the type of flower you choose for your tattoo also tells a lot about your personality. For example, sunflower tattoo represents hope and optimism.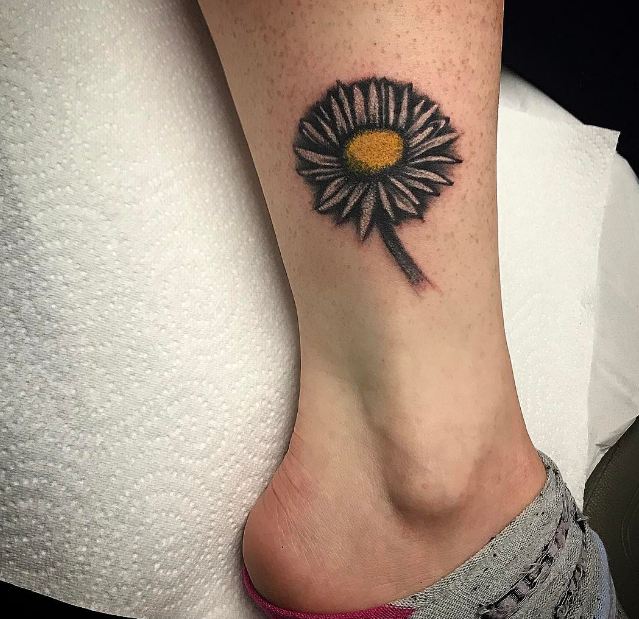 ---
18. Foot tattoos are more popular among women than men. I advise flower tattoos on foot. Avoid word tattoos on foot because they will not be visible all the time to everyone.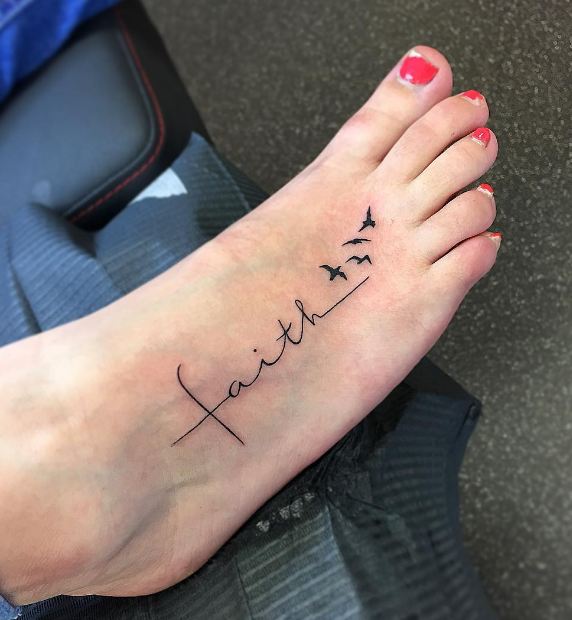 ---
19. You can try old school traditional tattoos too. Here is a traditional tattoo on the forearm of this woman inspired from pin up girls of 1930s.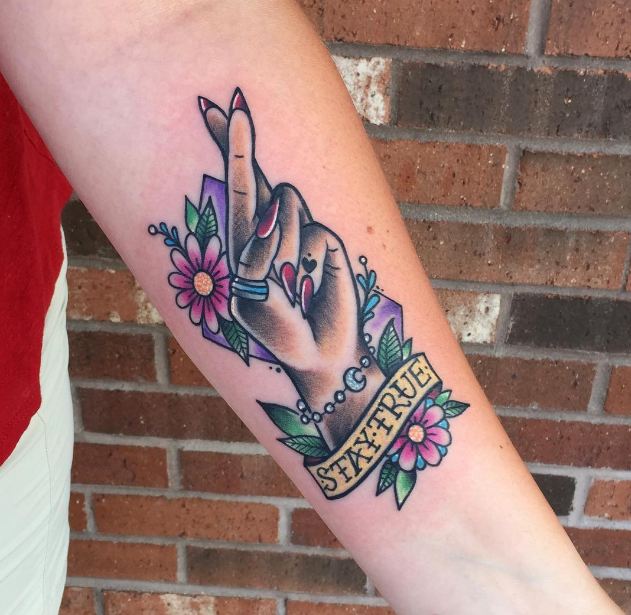 ---
20. Men often opt tribal patterns for half sleeve tattoos. But women should try other designs like a large bird or animal.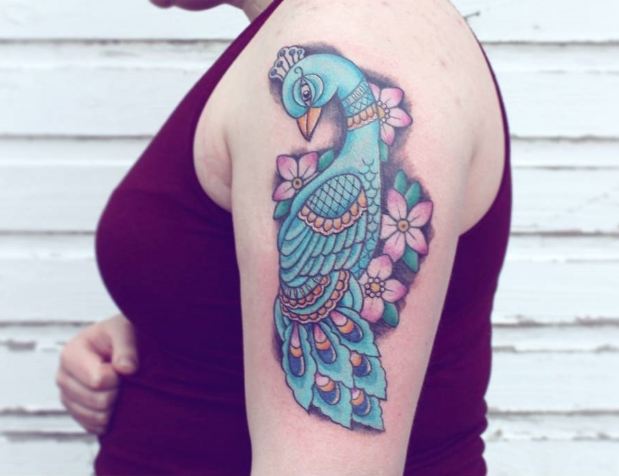 ---
Wrist Tattoos for Women
21. When it comes to wrist tattoos many artist only focus on one side of wrist. You can try a hand tattoo design that covers your wrist as well.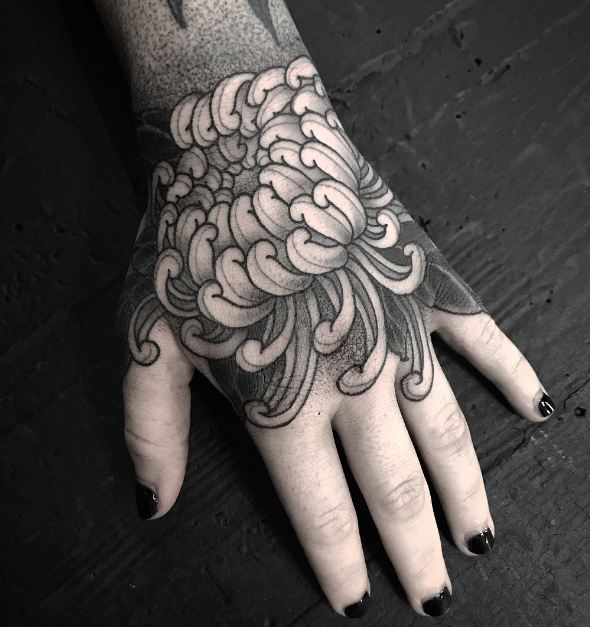 ---
22. I love flower vine tattoos. You can either have them on wrist extending up to the elbow or you can have the ankle and extending all over the calf like this.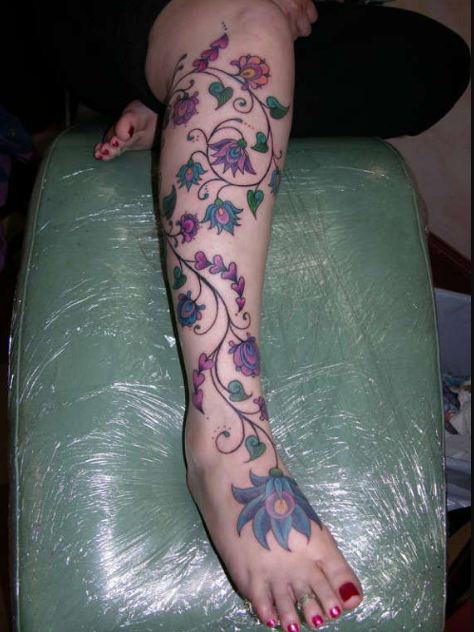 ---
23. Men often opt for fierce animal tattoos like a tiger or lion. I would recommend you to try lioness or tigress tattoos. Here is a beautiful and unique lion tattoo on the back shoulder of this lady.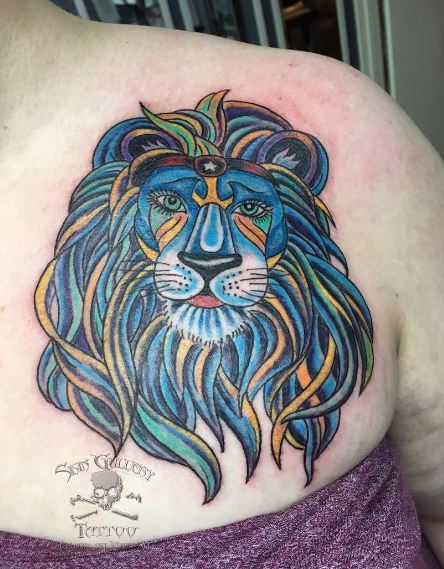 ---
24. Lower back tattoos are almost exclusive to women as men often avoid them. So why not celebrate this exclusiveness with a majestic tattoo. Here is a horse tattoo on the lower back of this woman. You can improve it as a unicorn tattoo.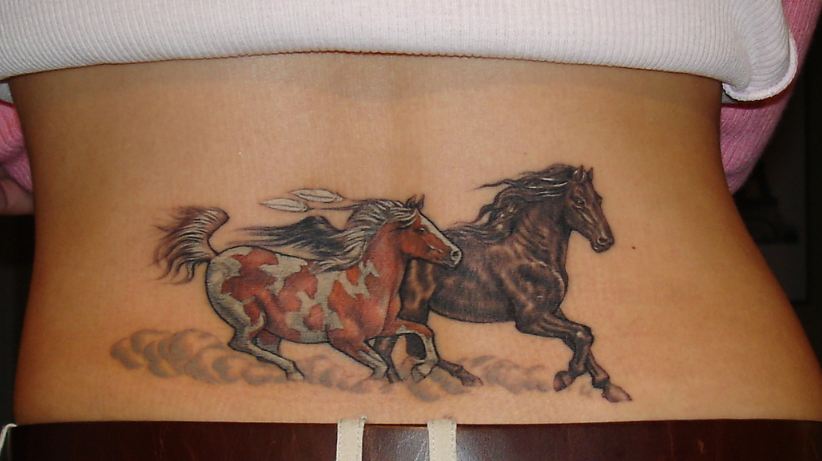 ---
25. Back of the neck tattoos are also more popular among women. While most women try butterfly and star tattoos on the neck, I would advise you to try mountain tattoo as they represent strength.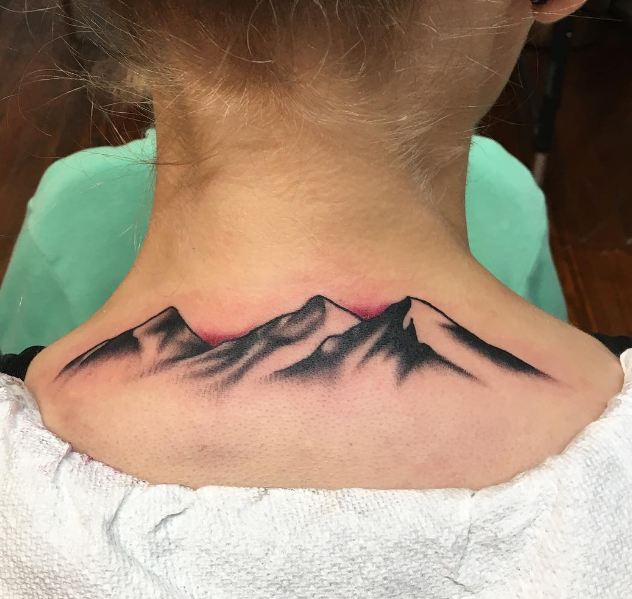 ---
Thigh Tattoo For Women
26. Disney movie Moana resurrected the popularity of Polynesian tattoos. Many of my clients asked for tribal tattoos inspired by the Polynesian culture. Here is one design for you.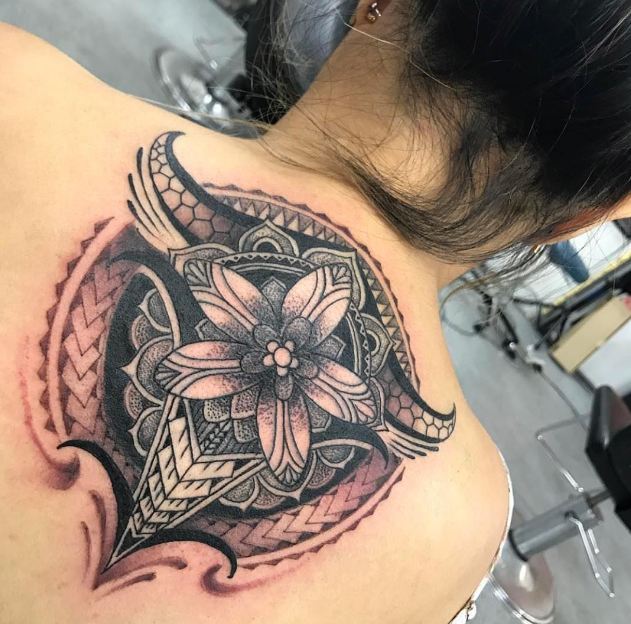 ---
27. A rib is a unique place for women to have tattoos. So why not make it more meaningful? Try a Yin yang tattoo design. Here is a ying-yang tattoo design made using the swordfish tattoo.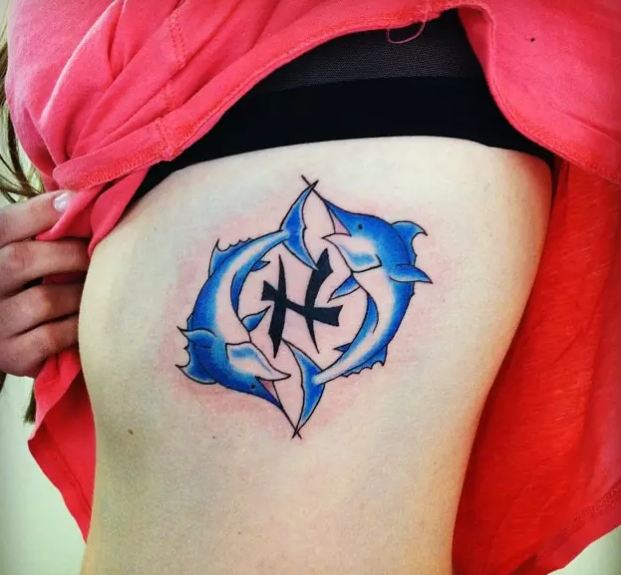 ---
28. Many artists often show sexy tattoos for women in their photo gallery. If you want to add spiciness to your tattoo then try a rose tattoo on the lower back like this.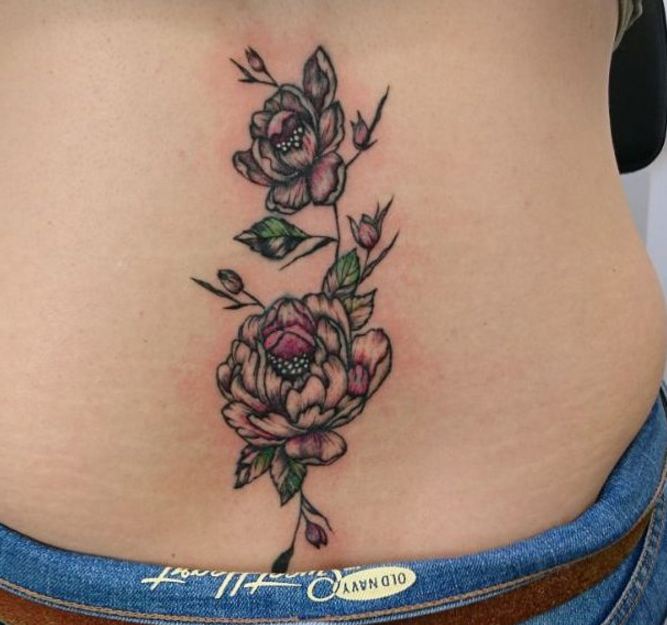 ---
29. Armour tattoos exclusively rule the upper shoulder portion of male tattoo lovers. For females, I would suggest a large size flower tattoo on their upper shoulder.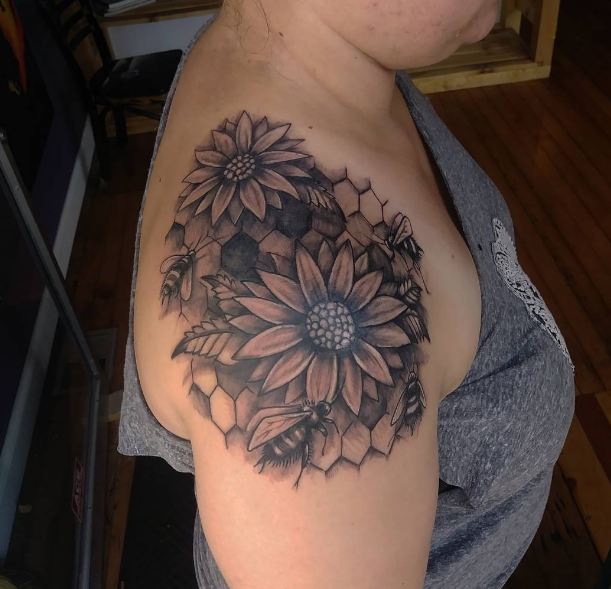 ---
30. Dragon tattoos are equally popular among men and women. I would advise you to try a large size dragon tattoo. Only back or side of the rib cage can afford such large size dragon tattoos.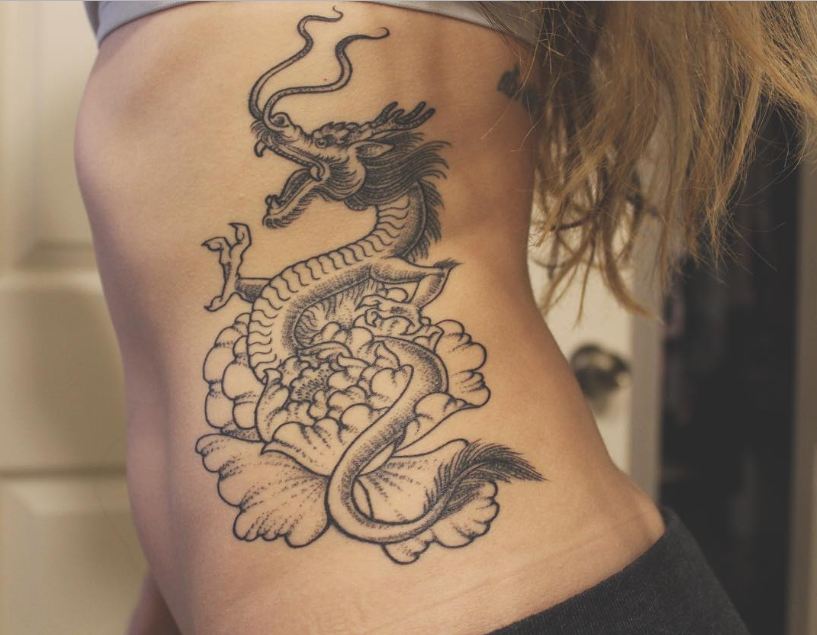 ---
Hand Tattoos for Women
31. Sisters often like to have small matching tattoos. One cool design is to have heart tattoos on their wrist. The number of hearts should be equal to the number of sisters or siblings.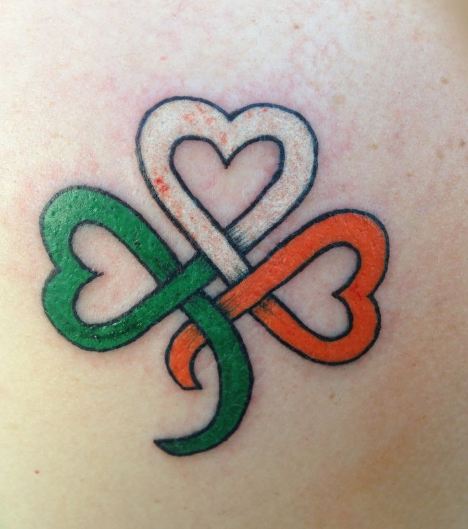 ---
32. Skull tattoos are not exclusive to men. In fact, I find sugar skull tattoos more attractive to women. Here is a beautiful sugar skull tattoo on the outer bicep of this woman.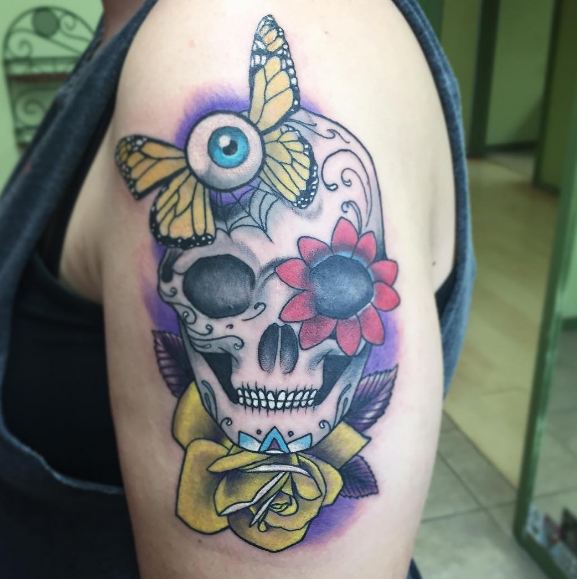 ---
33. If you are one of those [email protected] tattoo lovers who won't mind a sleeve tattoo then I would recommend you to try geometrical flower tattoos on the sleeve. It would represent the circle of life.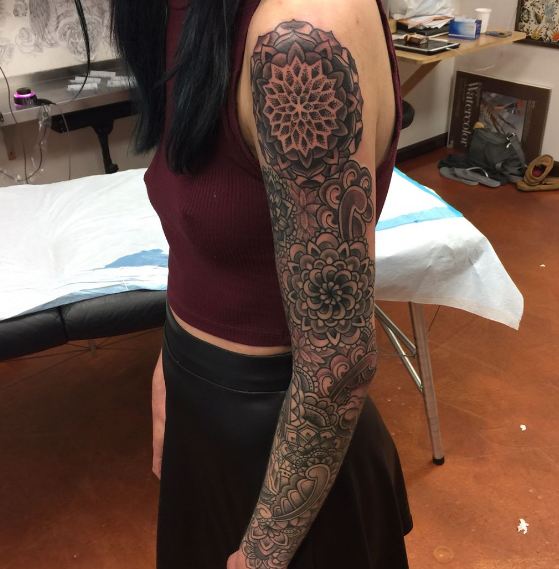 ---
34. Semicolon tattoos gained world-wide popularity after they were linked to mental illness. So if you or any of your family member is struggling with a psychological illness then you can show support by dedicating a semicolon tattoo to them.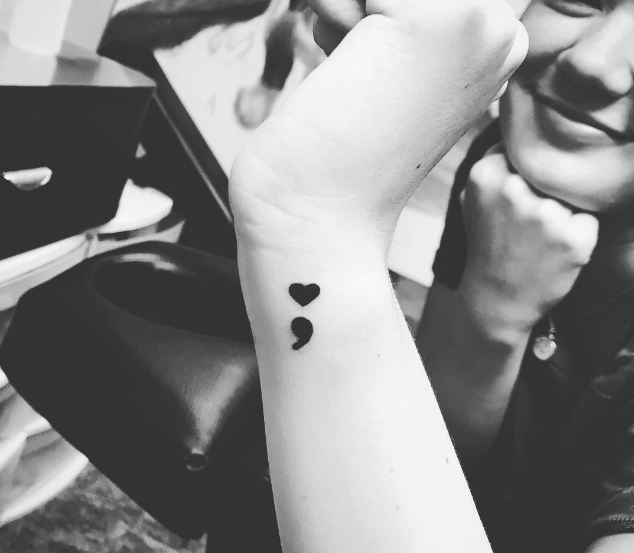 ---
35. Do you know which kind of tattoos looks sexiest on women? Spine tattoos. Try a flower vine tattoo on spine and I bet all the eyes would be on you.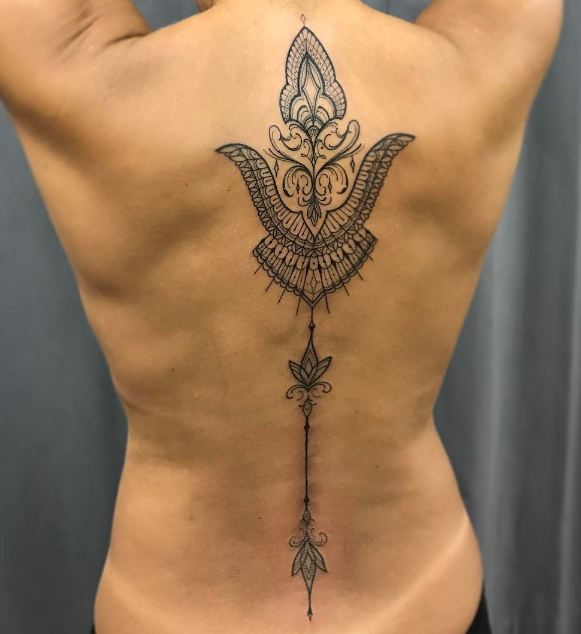 ---
Back Tattoo For Women
36. Star tattoos are among the most recommended tattoos for women. The best place to have them is behind the ear. I would suggest you have small size stars as they will look more attractive.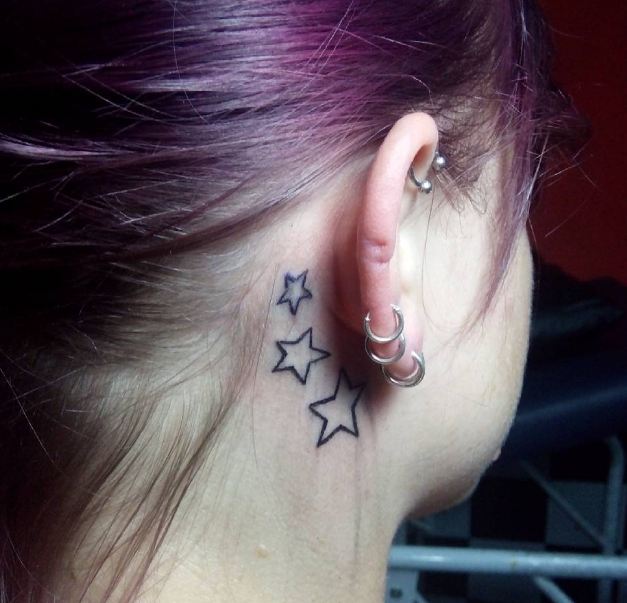 ---
37. Have you seen the movie 'The VVitch'? If you have seen the film then you surely know about the goat Black Phillip. Try a black goat tattoo on the stomach if you like gothic tattoos.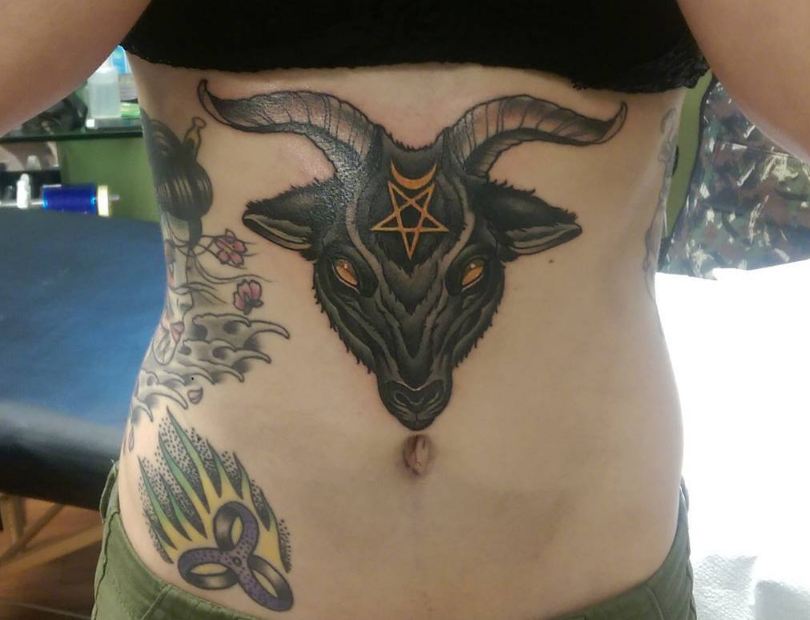 ---
38. You know the best feeling a woman can experience in her life? It is the feeling of motherhood. So why not celebrate this feeling with baby paw tattoo designs on the stomach like this.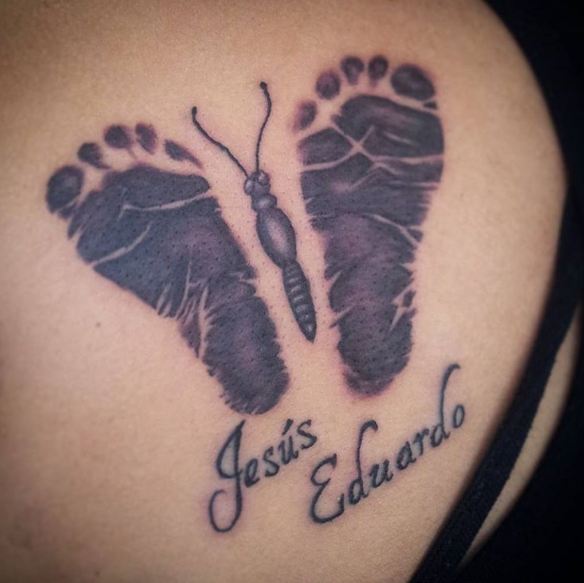 ---
39. Quote tattoos are more searched by women than men. If you opt for a quote tattoo then please have it in a large size so it is readable.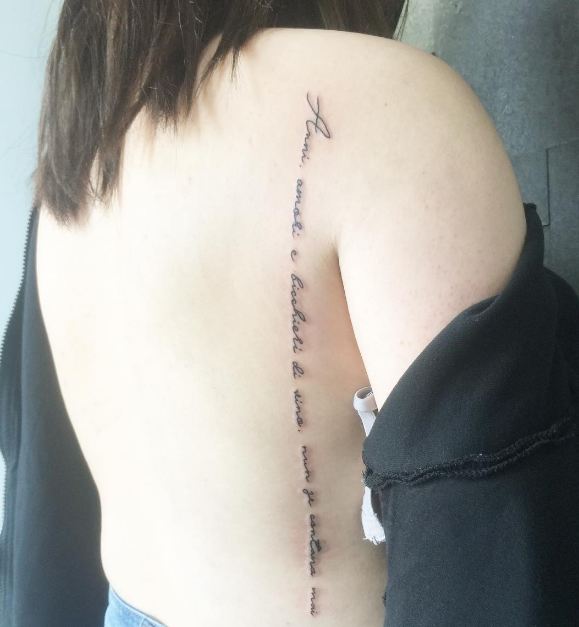 ---
40. I would recommend quote tattoos that are more meaningful to you than to others. Try optimistic and inspirational quote tattoos like this.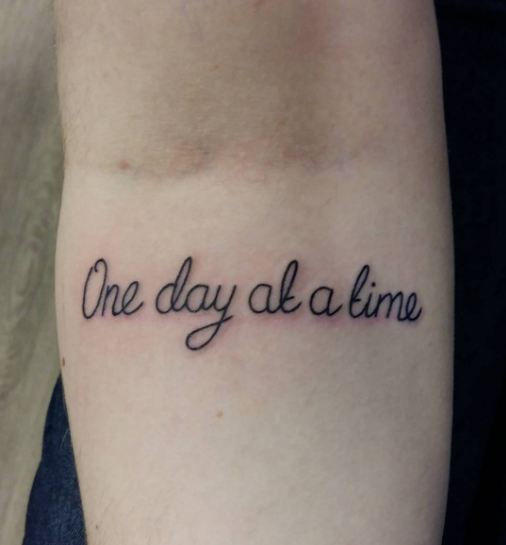 ---
Arm Tattoos for Women
41. Ankle tattoos are more popular among women than men. If you want to have an ankle tattoo then try a half moon tattoo design in the style of jewelry.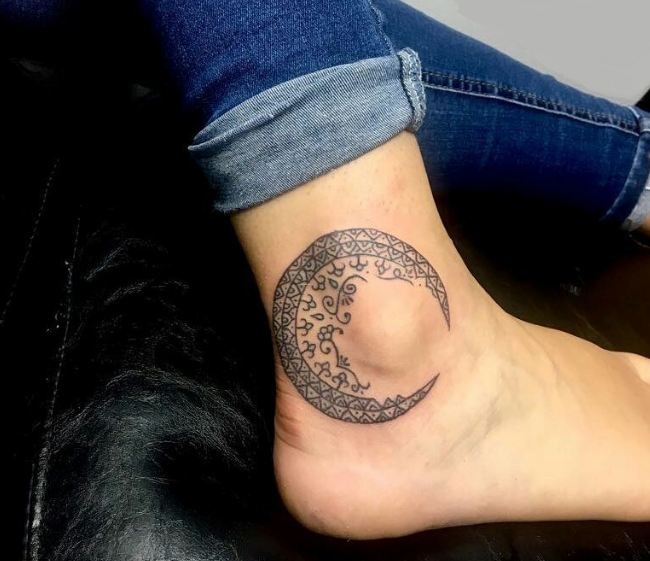 ---
42. If you love music then a cool tattoo idea would be to try a music inspired tattoo on your body. Try headphone tattoo if you love listening to music or a mic tattoo if you love singing.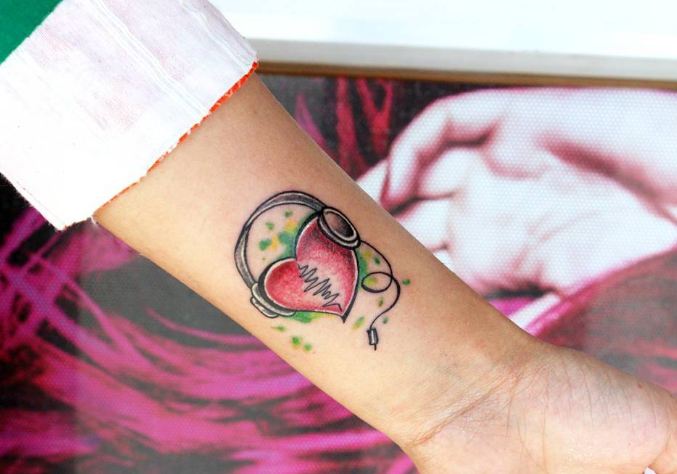 ---
43. The most beautiful tattoo design that you can have on your thigh is garter tattoo. But if you wish to have any other designs then try tribal patterns.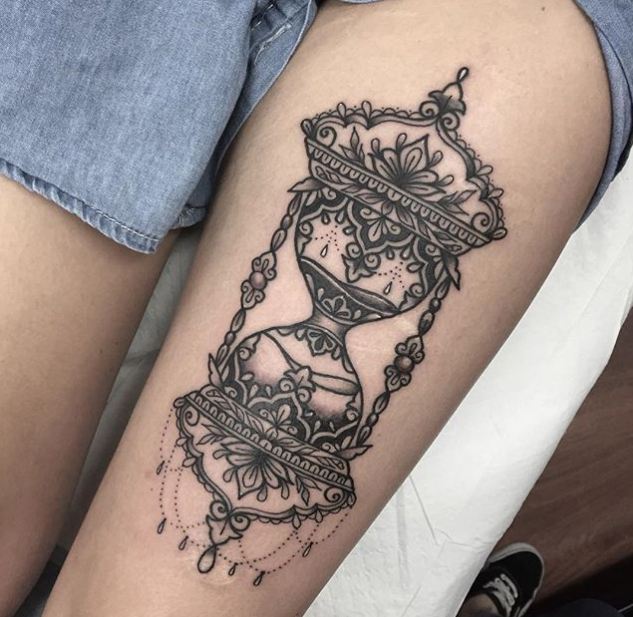 ---
44. If you wish to have a tattoo that describes your hobbies then have it small or tiny size. Let people observe them and deduce their meaning, instead of you running around like an open book.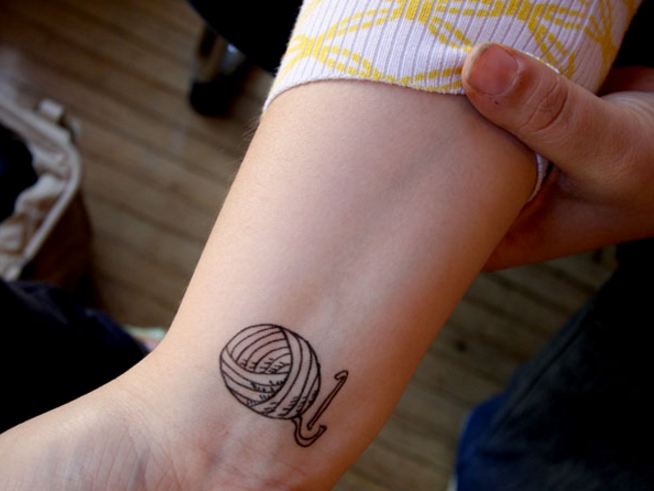 ---
45. This tree tattoo design can be improved by making it a standing tree. This is why I say placement is important in tattoos. Try a tree tattoo design on your lower back that expands on your whole back.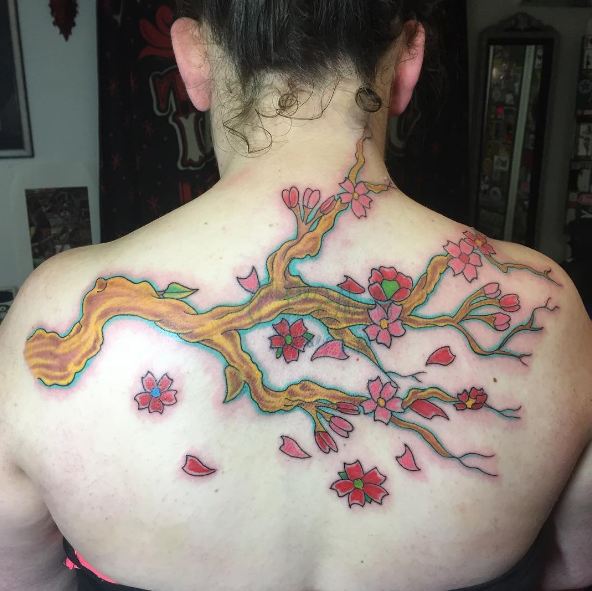 ---
Cross Tattoo For Women
46. When geometry and tribal patterns mixes a new kind of beauty evolves. Here is a really beautiful example of such tribal tattoos.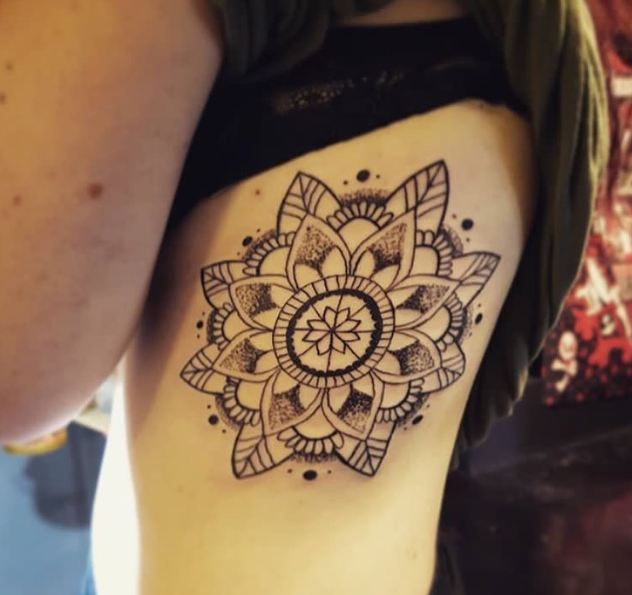 ---
47. You won't believe how many female clients ask for under chest tattoos. The best design is to try a half moon in a tribal pattern.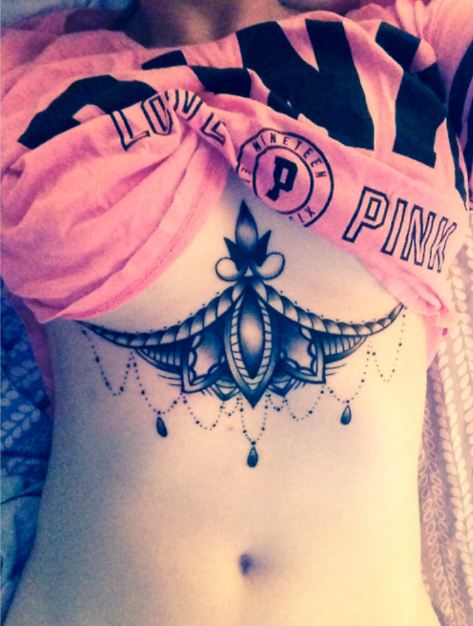 ---
48. When it comes to unique tattoos most artists run out of inspiration. I would suggest you think out of the box and imagine normal tattoo designs in unusual situations.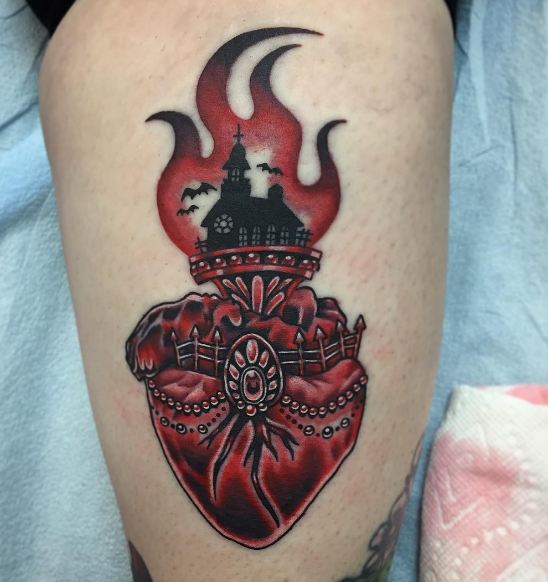 ---
49. Dandelion tattoos also have fan following among tattoo lovers. I prefer dandelion tattoos on upper arm like this.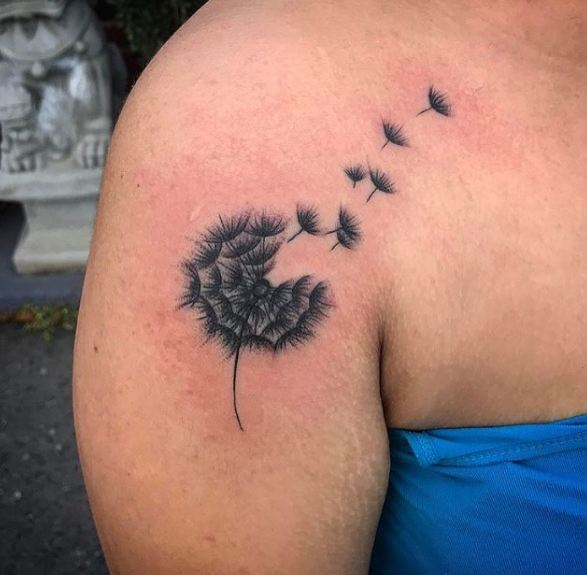 ---
50. Here is a tiny rose tattoo tattooed on the side of the wrist. It would look even better if it matches with your husband or boyfriend.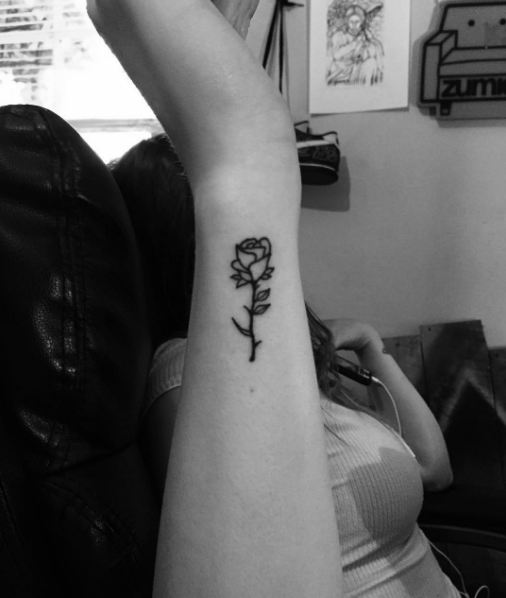 ---
So which tattoos for women from the above photo gallery you would recommend to your friends?